Zoom Login Process for Students
These directions will show you how to access Zoom meetings started by your teacher once your teacher has shared a Meeting ID and Password with you. Renton School District students do not need a Zoom account to join a meeting and should not start their own Zoom meetings.
Regarding Zoom security: We have adjusted several district-wide security settings to become defaults in Zoom (e.g. requiring a "waiting room," meeting passwords, and host-only screen-sharing).
If using a RSD Chromebook
Open the Zoom app on your Chromebook. You can find the app by swiping up on your chromebook screen.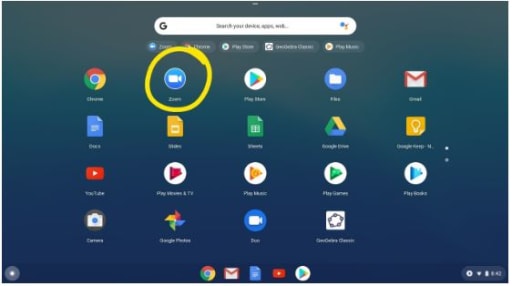 If using a personal Chromebook
Download the Zoom app; if using a personal laptop, please go to zoom.us to download the appropriate Zoom app for your device
Once the Zoom app is open, you should see a screen like the one below.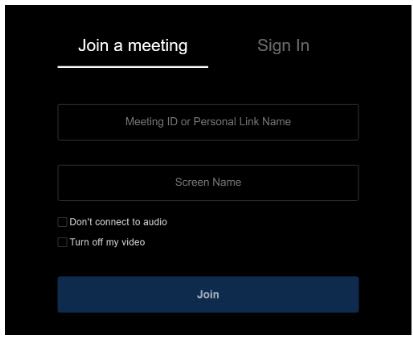 Select "Join a meeting"
Enter the Meeting ID provided by your teacher
Enter your full name in the "Screen Name" box. It is important to use your real name so that your teacher knows who you are and can admit you from the "waiting room."
Click "Join"
Enter the meeting password provided by your teacher in the box below and click join.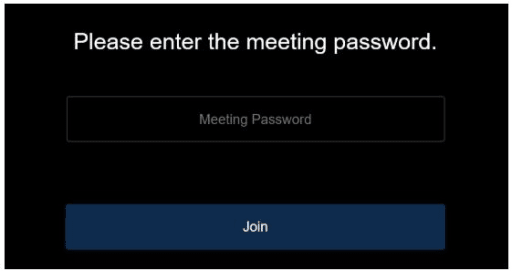 Please wait a few minutes for your teacher to admit you from the "waiting room." Until that happens, you will see a screen that looks like this:
PLEASE WAIT, THE MEETING HOST WILL LET YOU IN SOON